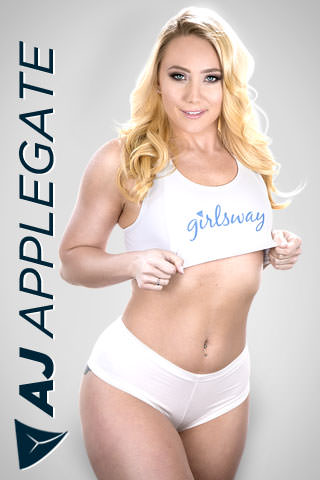 Girlsway have announced that their Girl Of The Month for June 2017 is none other than the curvaceous blonde bombshell AJ Applegate.
Perhaps not much of a surprise to those of you who are members to Girlsway (and if you're not, you should be) that she would snag the award as she has been VERY busy with them lately.
But also, as one of porn's sweetest and sexiest performers, it's not as if she hasn't earned it anyway. Well done, AJ!