Archive for the 'Extreme' Category
Saturday, March 12th, 2016
The big question I have to ask about this article is why you would even WANT to do some of these in real life!
You know, I think there are good intentions behind this article and I think its tone is fine in terms of warning people against some of these acts. But speaking personally, they are acts when I see them in porn I tend to react with "YIKES!" anyway, so they're not telling me anything I'm not already warned against!
The 'rosebudding' section especially caught my eye because this is probably the main one which I couldn't imagine anyone wanting to do in real life – and I think I can thank the lady pictured above for putting in my eyes some of the most….interesting porn I've ever seen!
That sex toy gif, by the way, is utterly mesmerising!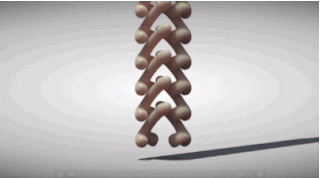 Very relaxing.