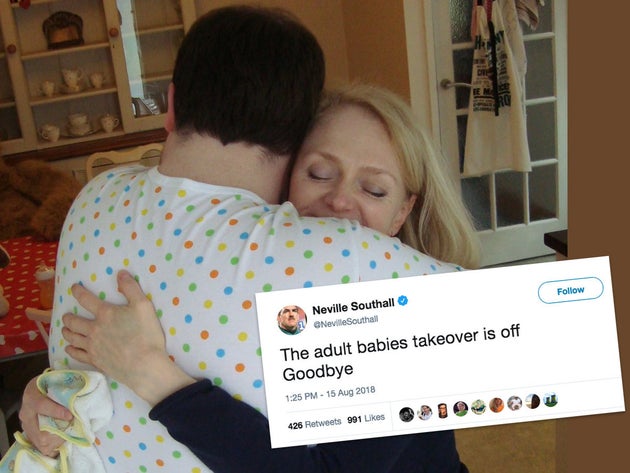 When I was a kid, watching football and seeing Neville Southall establish himself as one of the greatest goalkeepers the game has ever seen, did I ever envision a day when I'd be sat here writing a porn blog article about him calling off a Twitter takeover by a prominent member of the adult babies community.
Southall has become a prominent figure on the UK arm of Twitter, championing the causes of many minority groups and regularly giving over his account to members of said groups and communities to raise awareness of their cause.
But this one was met with less celebration that most, it's safe to say, causing him to cancel it. He has been accused of kink-shaming as a result but with all due respect to those who partake in this fetish, there are far more worthy causes he should be representing.